VIKHOST - HOSTING PROVIDER
Your Reliable Hosting Provider
The high-end scalability of a virtual private or dedi server stands on the guard of your business operational security and credibility from now on — that's what Vikhost is all about. Find the best solution that lets your web apps and other capacities function like a breeze.
With our services, great bandwidth and big storage with the desired number of drive slots are easy to rent. Located in Europe, Vikhost's physical servers will take your company's performance to the next level in the USA, Canada, and other countries around the globe.
Dedicated Server
Choose a Dedicated server with full root access, high performance, and security. Order a server in a couple of clicks!
STARTING FROM
$ 69 USD / Month
Virtual Server
Order a fast SSD VPS with high connection speed, KVM virtualization, and scalability. Order your Virtual Server now!
STARTING FROM
$ 9 USD / Month
SERVICES INCLUDED WITH AN

VIKHOST
99.9% Uptime Guarantee
We provide an industry-leading 99.9% uptime guarantee across our entire network.
24/7 Technical Support
All plans include our true round-the-clock support. We offer technical support, which is available 24/7.
Server Location
We offer VPS/VDS, Dedicated Servers in world class data center TIER III in Ukraine.
Customer Protection
We protect customer data and information. We do not disclose your data to third parties.
Examples of hosting services used by our clients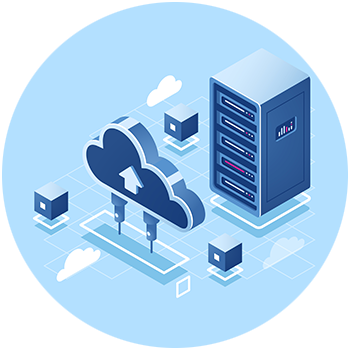 Bare-metal Dedicated Servers for Performance-Oriented Apps
Complex tasks like the creation of mission-critical software require well- thought-out decisions. Vikhost offers customization-friendly dedicated servers online with personalized cost-efficiency in mind. Bare metal options will help you satisfy the demand for the highest levels of reliability, scalability, and operational functionality. These servers are created with all the components your business needs to operate at your peak.
High performance dedicated servers for Software-as-a-Service
As a hosting provider, our company understands how demanding it is to build SAAS applications fast and at a budget-friendly price. With a dedicated server, you shouldn't worry about how your system will cope with a heavy traffic load. Due to complete root access to servers' configurations, you can easily enjoy unmatched dependability, scalability, and agility. Whenever you seek the latest technologies like Intel Xeon core CPUs, feel free to order the desired DS package from Vikhost.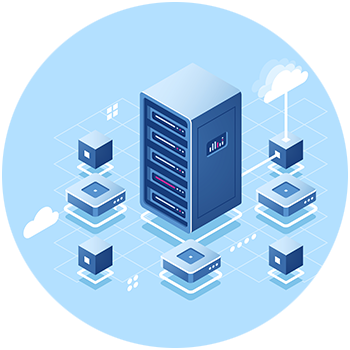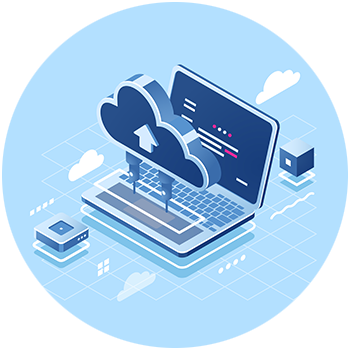 Custom Server Configuration for eCommerce Purposes
With absolutely configurable servers, you can create a custom version that suits e-commerce experiences perfectly. Given the functionality of a custom dedicated server, you will avoid slow loading times and other issues. Vikhost offers to buy server hosting which ensures the stability of its solutions and backups them with superior uptime and low latencies — everything to support e-business.
KVM Virtual Servers for Small Business Solutions
Vikhost is a virtual server provider that delivers hosting services, which help save time and money on establishing physical configurations on your own. These Europe-based VM are easily accessible and customizable. You can use it for the (small or not highly loaded applications, databases of clients etc.). All you need for a world-class performance is to contact our team for custom solutions or buy the best virtual machines on our website.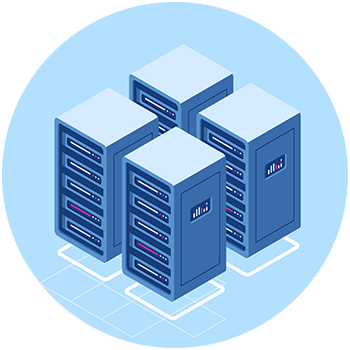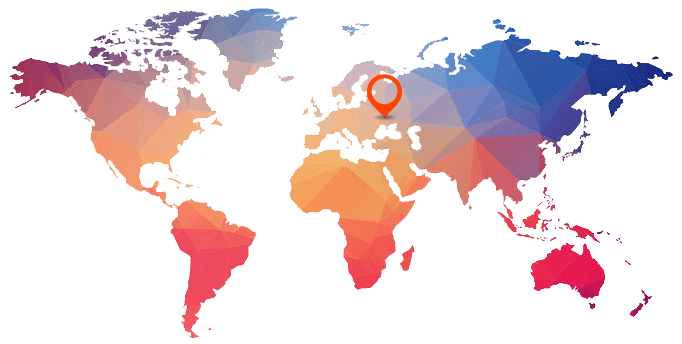 HOSTING SERVICES IN
EUROPE
Vikhost provides secure, high-performance, and high-efficiency hosting solutions. When you choose our hosting, you get superior quality and stability. We offer a large selection of servers from entry-level VPS to high-performance dedicated servers.
We use our own hardware and networking equipment, which are located in a reliable TIER 3 data center. Vikhost has a fair pricing policy that allows you to choose a service for any budget. Also, you need to know — anonymity is a priority for us as we value and respect our customers.
Give us the opportunity to exceed your expectations!!!
Benefits of Buying VPS and Dedicated Servers
✅
Flexible payment methods
Need help choosing a server configuration?
We will help you to pick the perfect service.
Difference Between VPS and RDP Account Are you using VPS Hosting? Then, you must know about the Remote Desktop Protocol ...

What is the HTTPS Port Number? Do you need a clear idea about the significance of HTTPS ports? Just like ...

HDD vs. NVMe vs. SSD VPS Hosting: What's the Difference? Choosing a new server isn't a piece of cake! Whether ...