Vikhost strives to provide quality web hosting services at affordable rates. We love what we do and always try to provide bests for peoples who trusted us. We are here 24/7/365 to assist you with any hosting questions. Allow us the opportunity to exceed your expectations!!!
LEARN MORE
Why Choose VIKHOST?
We care
for all our customers
We offer various
payment methods
best prices
for quality services
99.9% Uptime Guarantee
We provide an industry-leading 99.9% uptime guarantee across our entire network.
24/7 Technical Support
All plans include our true round-the-clock support. We offer technical support, which is available 24/7.
Server location
We offer VPS/VDS, Dedicated Servers in 5 worldwide locations
Customer Protection
We protect customer data and information. We do not disclose your data to third parties.
P
O
P
U
L
A
R
S
E
R
V
I
C
E
P
L
A
N
S
---
vCPU: 2 core
RAM: 2 Gb
Storage (SSD): 20 Gb
IP addreses: 1 x IPv4
Network connection: 1 Gbps
KVM virtualisation
Server Location:
Processor: Xeon® E3-1240
Cores: 4 / 3.30 GHz
RAM: 16 Gb
Storage: SATA 1 Tb or SSD 120 Gb
IP addreses: 1 x IPv4
Network connection: 1 Gbps
Server Location: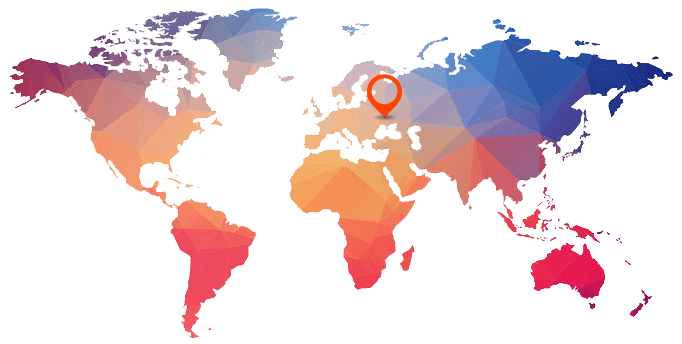 LOCATIONS AROUND THE WORLD
CHOOSE THE BEST LOCATION FOR YOU
With multiple datacenters around the world you can pick your Virtual Private Servers or Dedicated Servers at the location you want. The closer you are to a datacenter, the faster the connection is. We offer VPS and Dedicated servers in UKRAINE.
Not sure which type of service you need?
We will help you to pick the perfect service.